1. Make sure your Pickup Location is set

2. Set your delivery pickup for ASAP Or scheduled!

3. Input an order number for internal record keeping

4. Total Weight can be estimated. Our delivery limit per package is 50lbs per package.
5. Indicate how many packages are in the delivery. (maximum of 99 packages)

6. Input ALL delivery locations accurately. (Note: There could be additional charges for wrong delivery information.)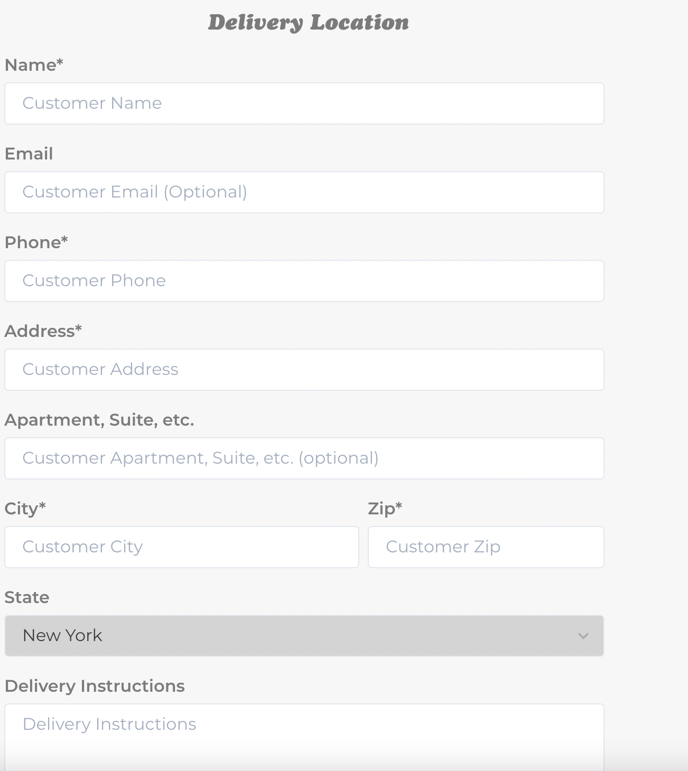 7. After you enter the delivery information, you will be directed to the Confirm Delivery Request. Here you can confirm all of your information and see the total delivery price before pressing "Place Delivery".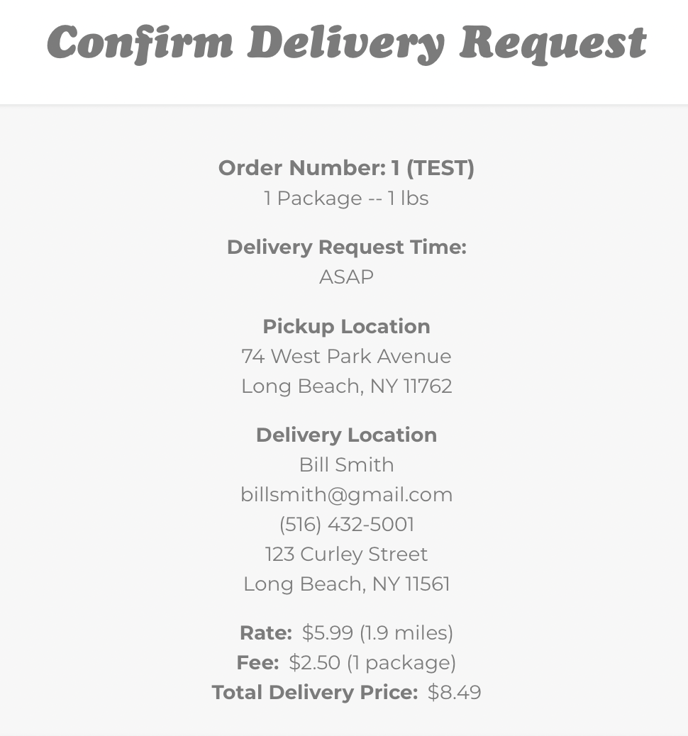 8. Once you hit "Place Delivery" our system will be alerted of the new delivery and our team will route accordingly.