Trellus can integrate with a number of e-commerce platforms. Our team can help set up "Delivery Zones" that will trigger when a customer inputs their address. These zones are intended to tier the pricing based on the distance radius from your store.
WooCommerce/Trellus Integration: Set-Up Guide
1. Log Into your Wordpress Website. On the Side Bar, Navigate to Plugins—>Add New
2. The Plugin that will need to be downloaded/added to your WooCommerce site will be "Shipping Zones by Drawing Premium' for WooCommerce. Download the zip file from the Plugin from here.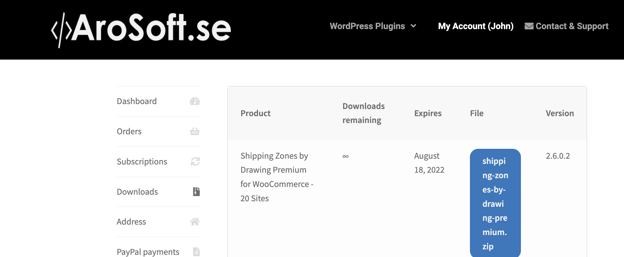 3. Once you've installed the plugin, navigate in WooCommerce site to Plugins—> Installed Plugin. The "Shipping Zones by Drawing Premium' for WooCommerce should show as installed.
4. On the sidebar of your WooCommerce homepage, navigate to WooCommerce—>Settings—> 'Shipping Zones by Drawing Premium'

5. Ensure the Google Maps API Key is input (Trellus API Key), and the below are checked.
6. Navigate to the "Shipping" Tab to Add a New Shipping Zone
7. Click to the "United States" Shipping Zone to add a new shipping zone

8. Create new shipping zones with Flat Rates for different mileage (0-5 miles, 5-10 miles etc..)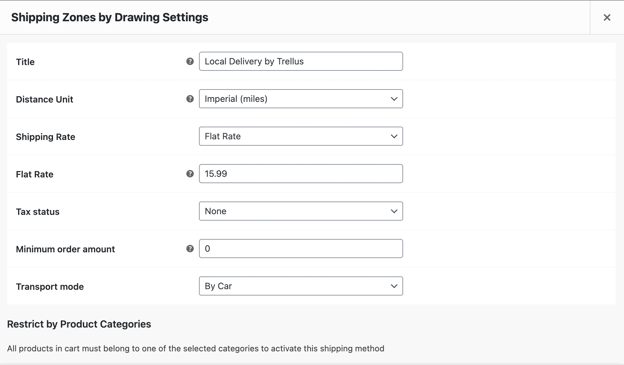 9. Delivery zone will need to be "By Radius". Set your maximum radius for the zone.