1. Log into your Wix back-end. Click here to be directed to our dedicated Wix app.
2. Follow the steps to accept and add our app to your site.
3. Head over to your Delivery Dashboard and click "Menu" then "Account Integrations"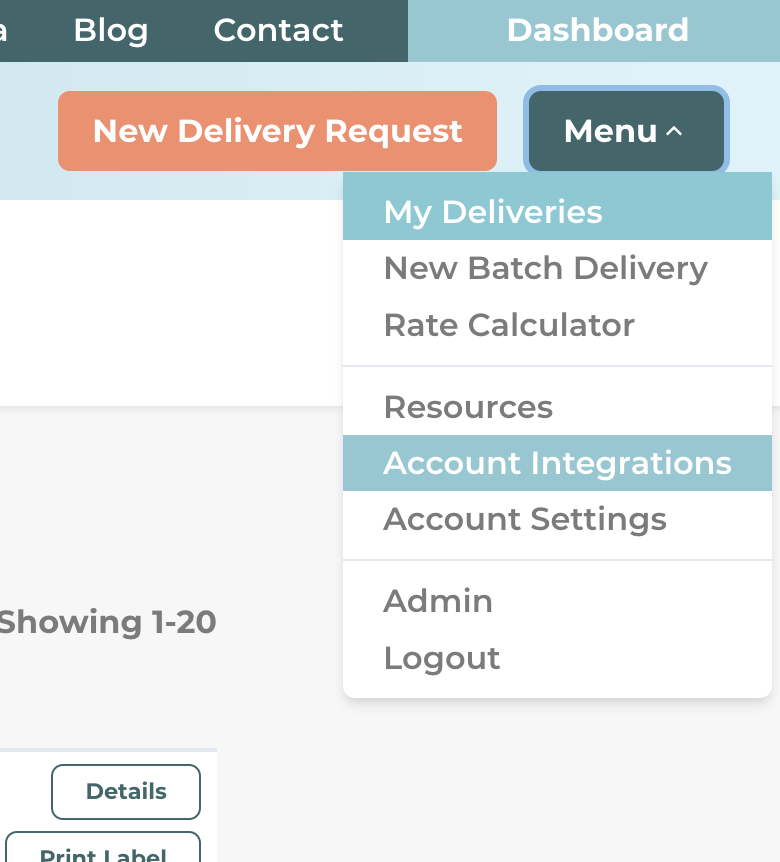 4. Copy the authorization code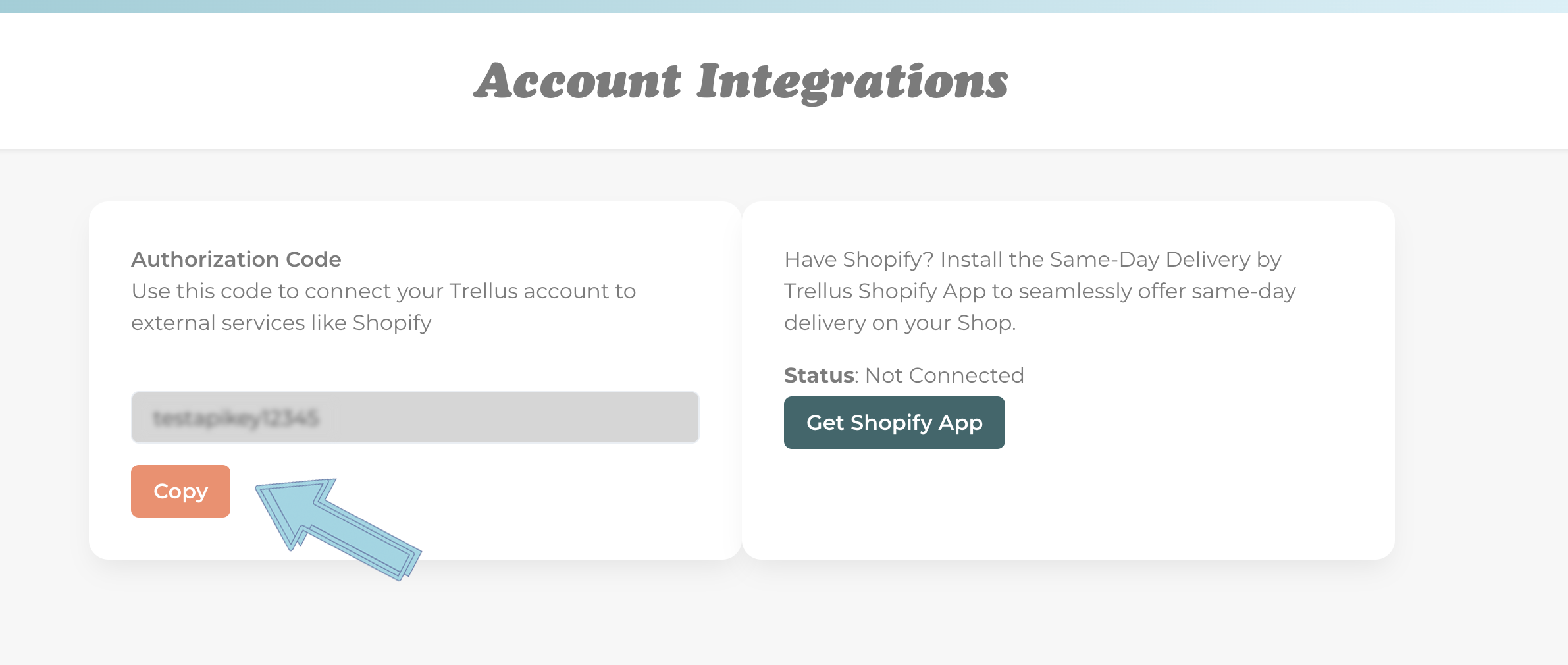 5. Head back over to Wix and paste the authorization code. Then select "Verify authorization code"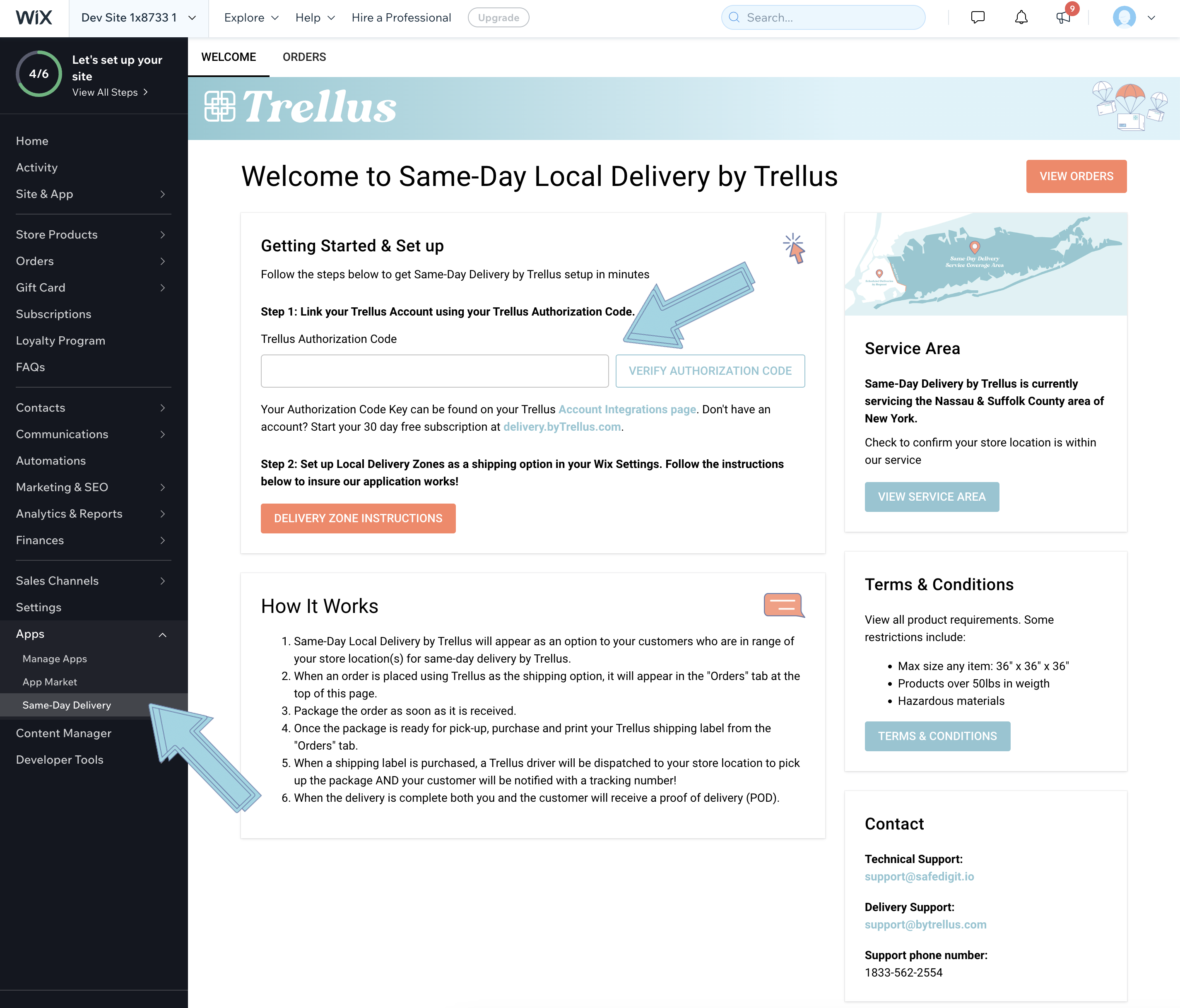 6. Log into your Wix back-end. Navigate to "settings" then "shipping and fulfillment"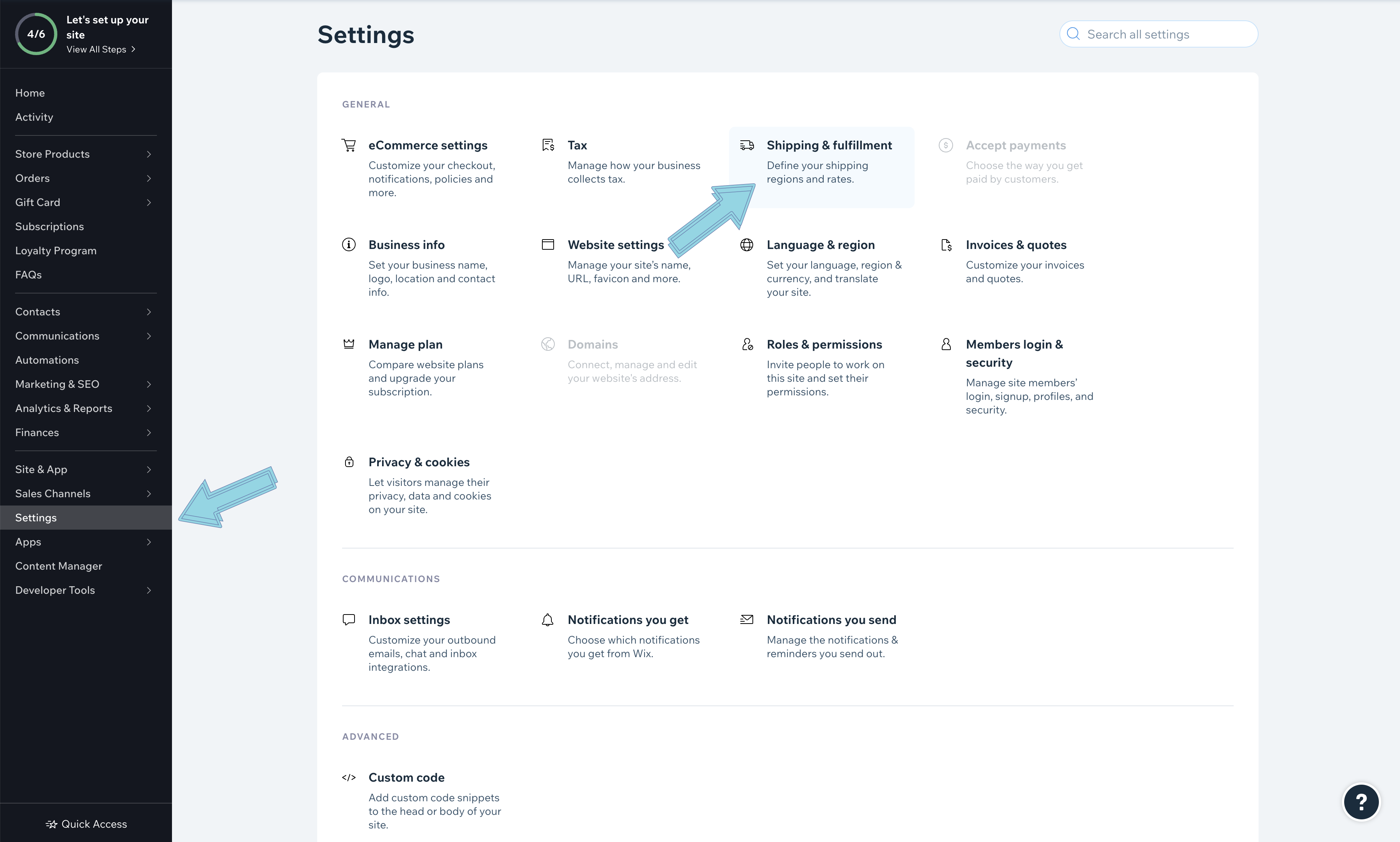 7. Add Local Delivery into your Shipping Regions. Click "Edit" to set up local delivery zones.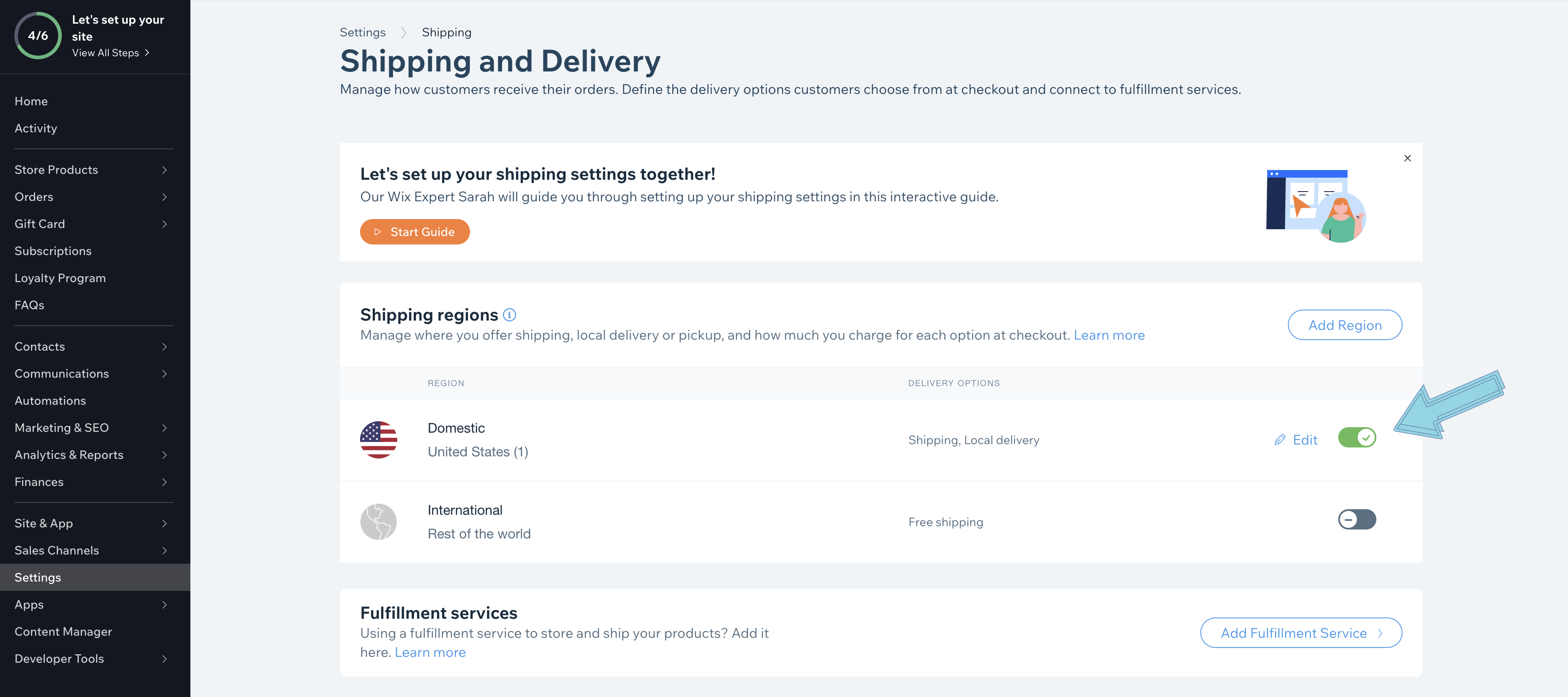 8. Click "edit" and being creating your Local Delivery Zone Radius. We recommend to set up 5 and 10 mile delivery radius' from your store.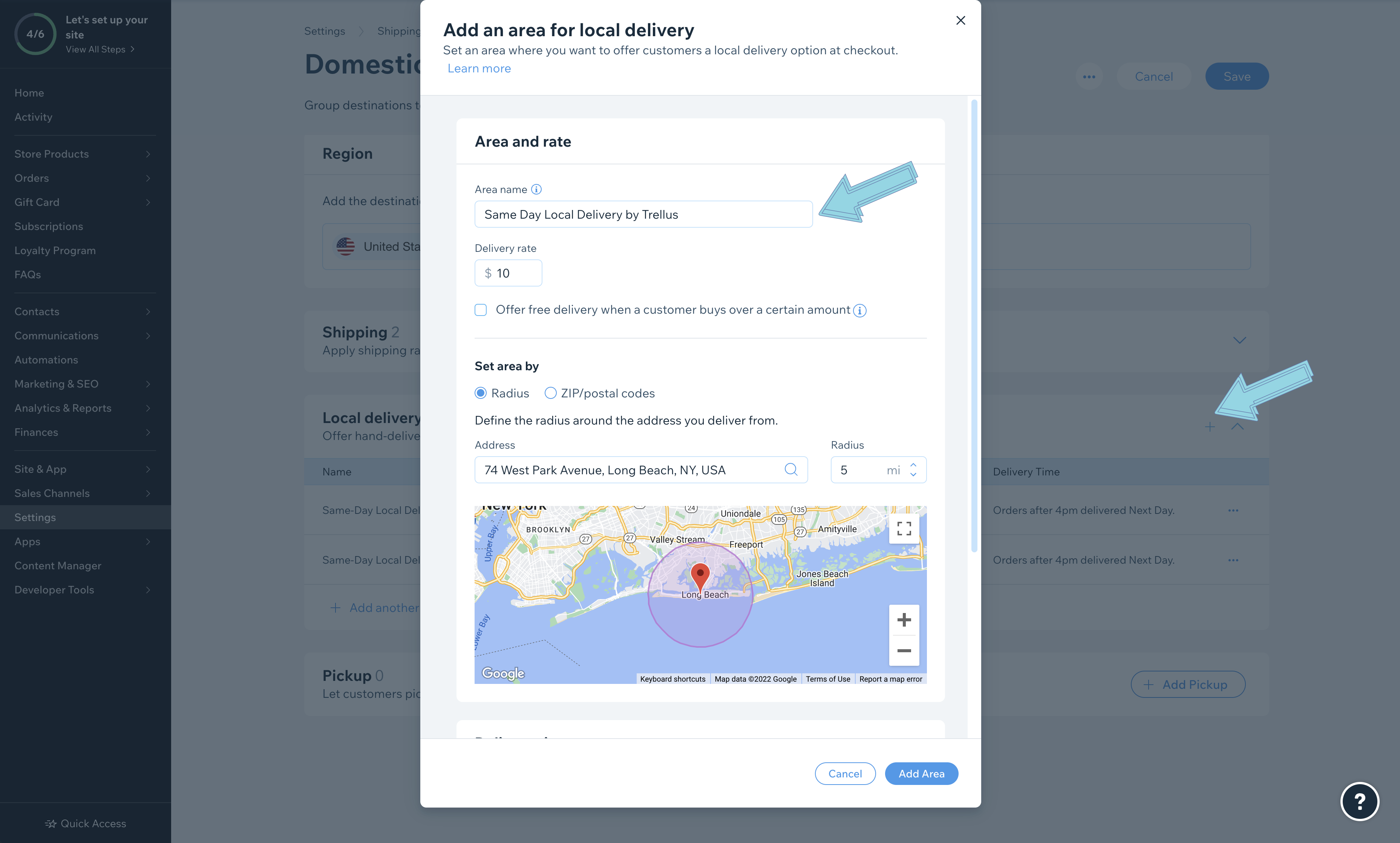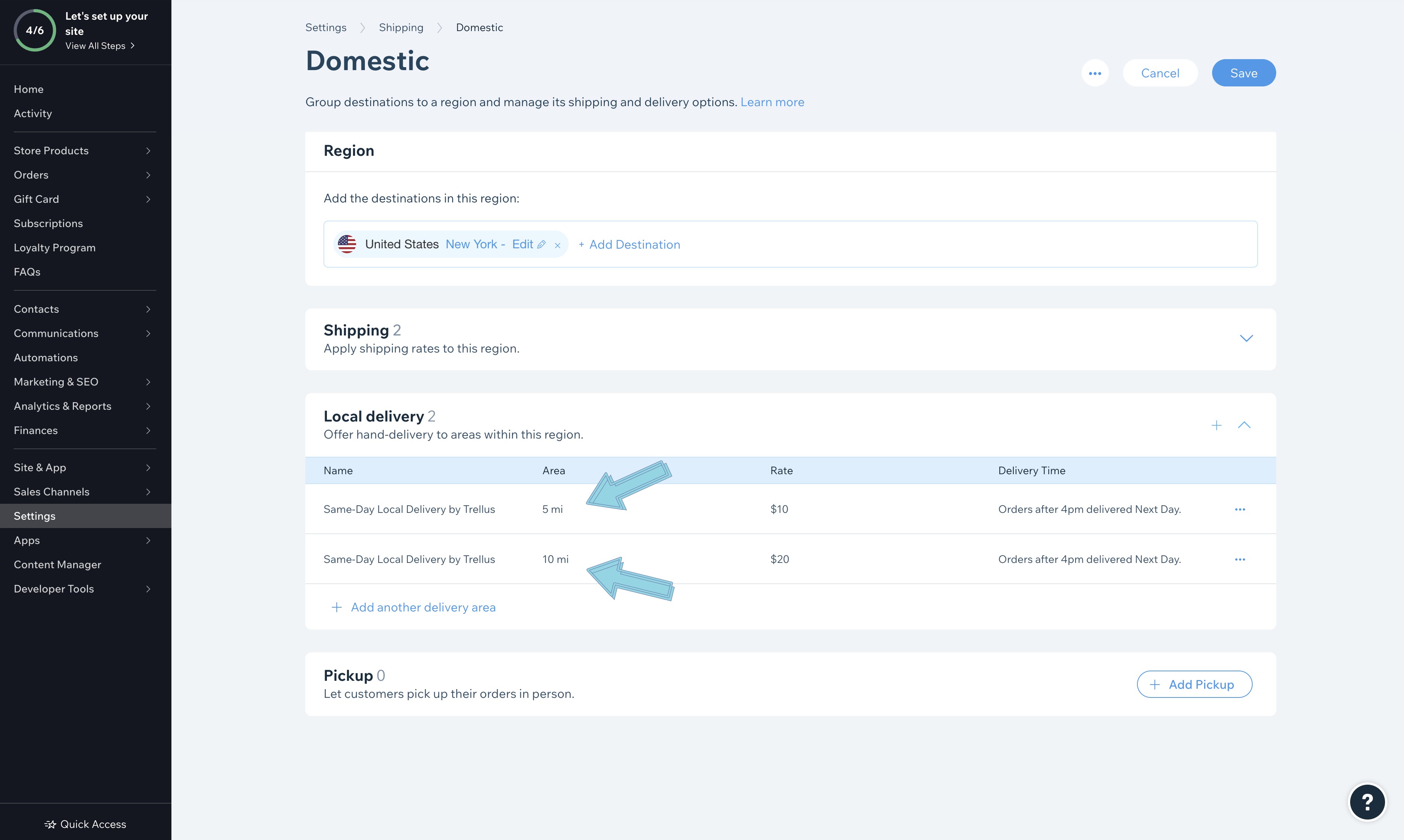 9. Test your site to ensure "Same-Day Local Delivery by Trellus" shows at checkout.