Log into your account on our hub and click Dashboard on the top right. Click on the Menu and scroll to Account Settings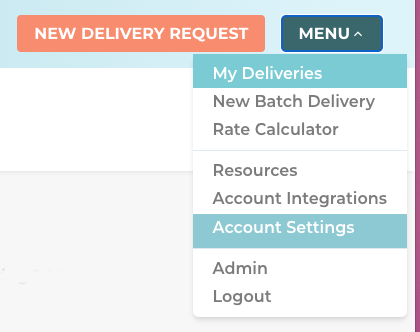 Under Business Info, click Edit.
Make sure all your information is up-to-date. Use the drop-down under Ecommerce Platform to choose the platform you're currently using.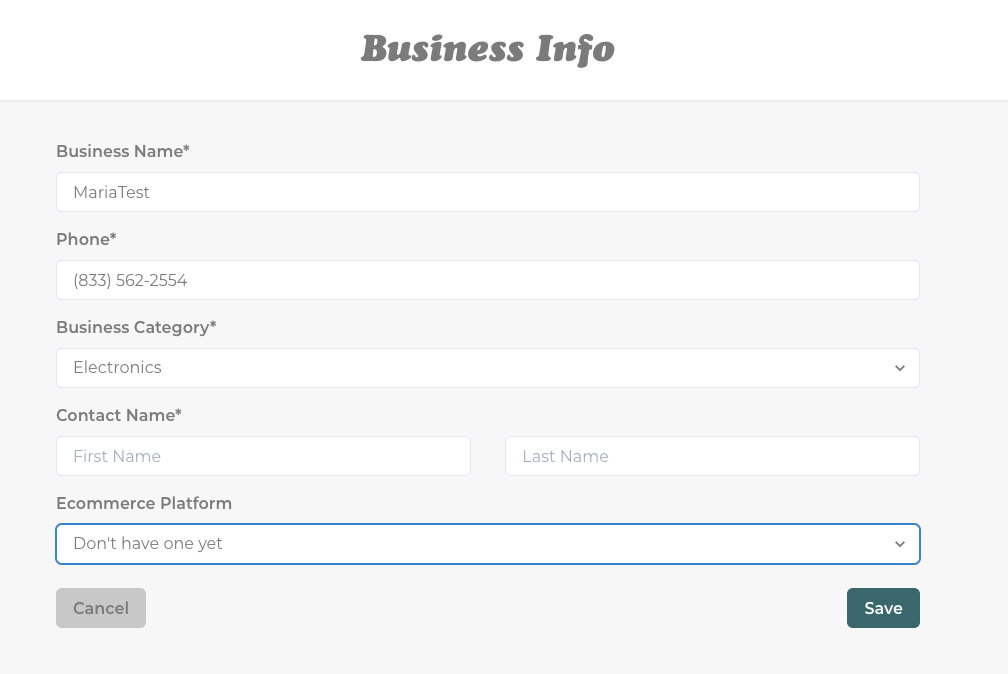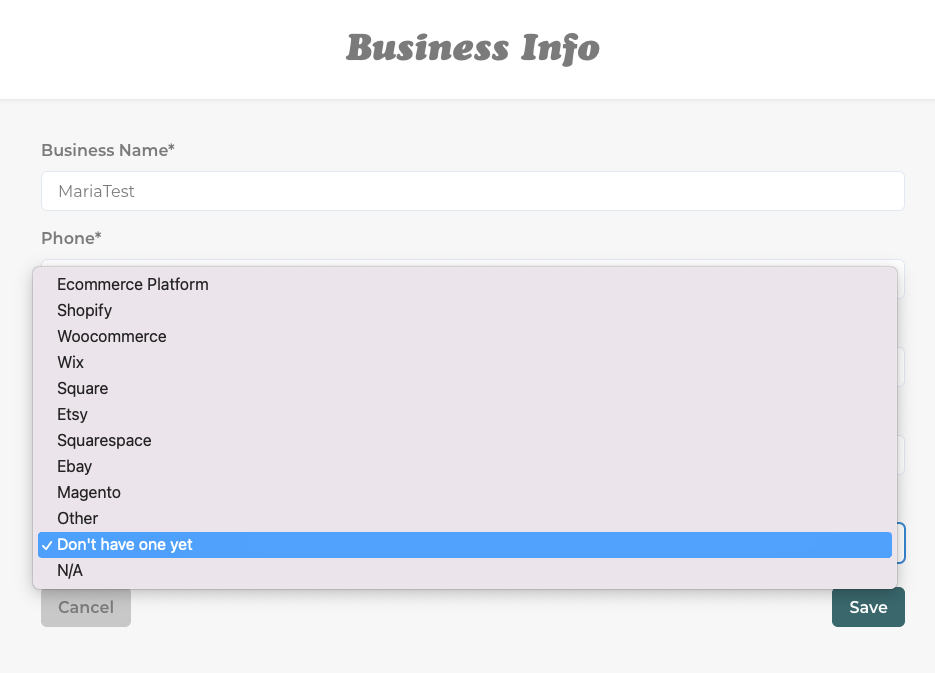 If you don't see the platform you're using or have questions about it, please reach out to us using our chat bot or submit a request here.
To learn our to integrate Same-Day Delivery by Trellus at check-out please see our article on Integrating Trellus at check-out.