Save time & money by grouping multiple deliveries at once!
If you have multiple deliveries going out that are close in geography, use our Batch Delivery option! If your business can be high-volume, we suggest when a delivery order comes in to wait a bit to give time for others to group. When you place your Batch Delivery, all the items will be picked up together. We will optimize the delivery route to save time, energy, and money!
Please note there is a 250lb total limit for batches.
How Batching works: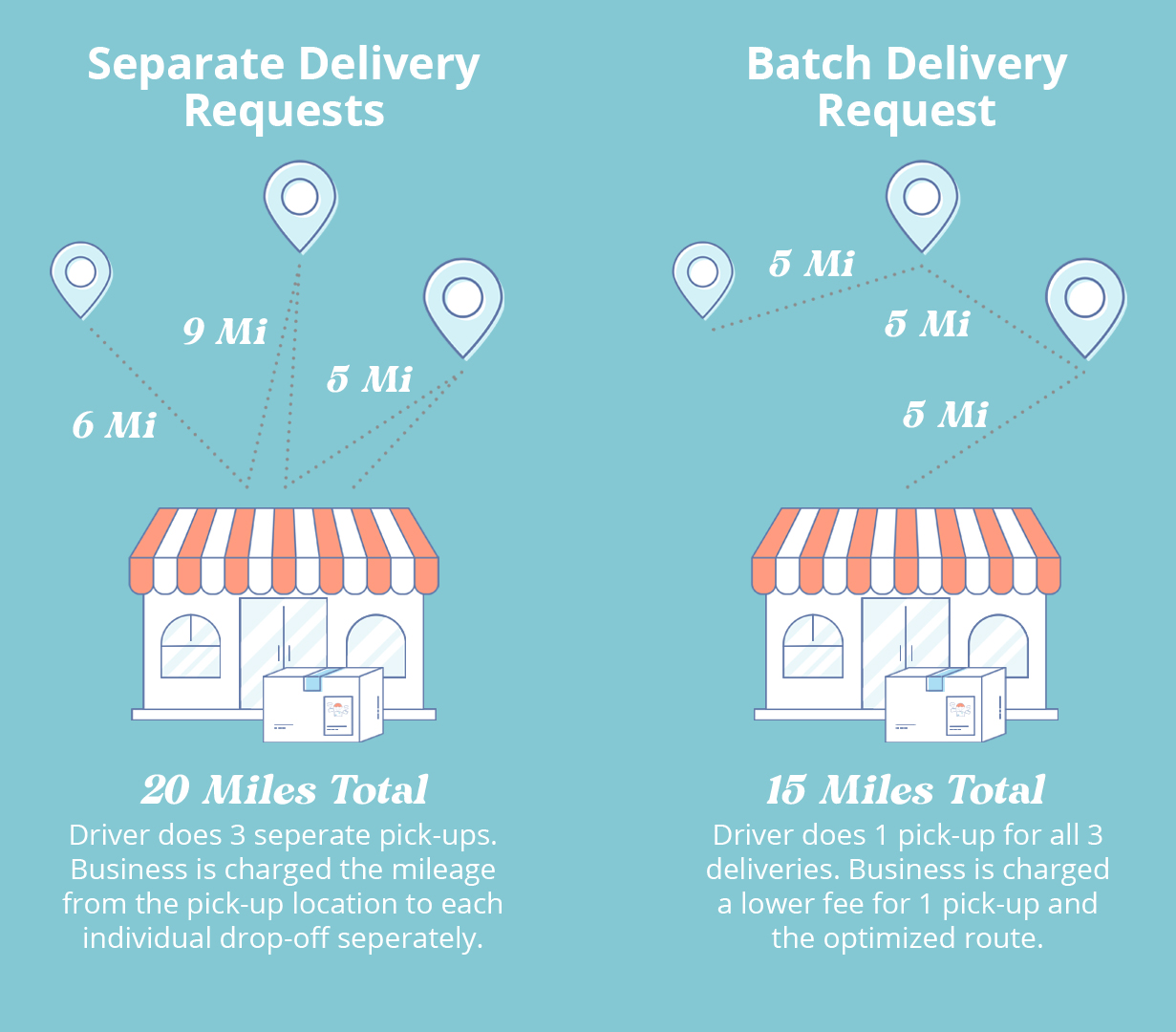 First, make sure your Pickup Details are correct.

If you need to change the pickup location (for example: you need something delivered to you), click Edit (next to Where). Here you can change the pickup address as well as the pickup instructions.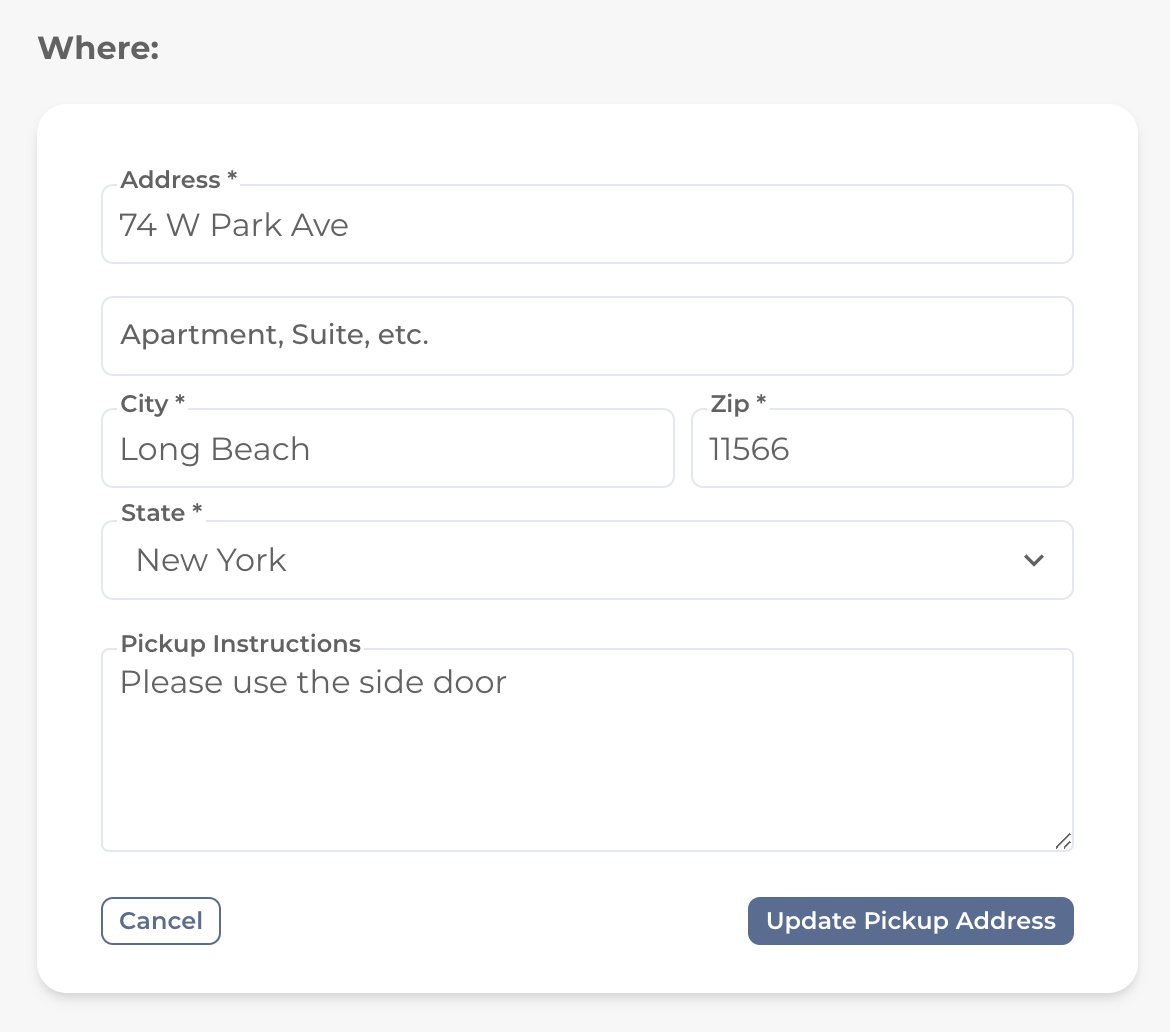 Next, choose whether you want an ASAP delivery (no time constraints, but guaranteed same-day) or to schedule a delivery with a pickup time window.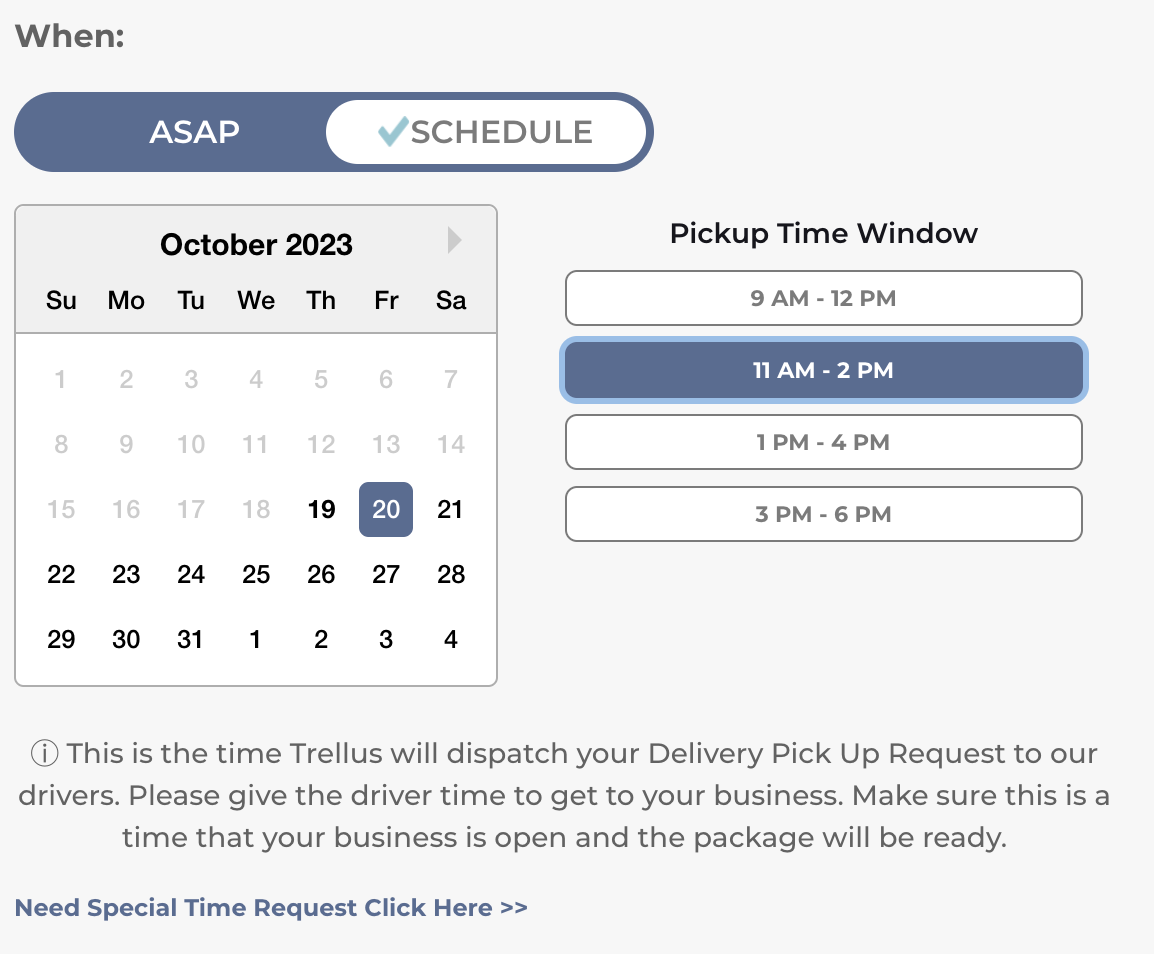 Please note, pickup windows are a request, and we do our best to honor them. These are not delivery dropoff windows. Our dropoff guarantee is Same-Day.
When planning your delivery pickup, keep in mind that you cannot schedule a pickup if it's within 60 minutes from the start of that window.
If you need a special time request, please reach out to us through our Contact Form.
Next, fill out the Delivery Details for the dropoff.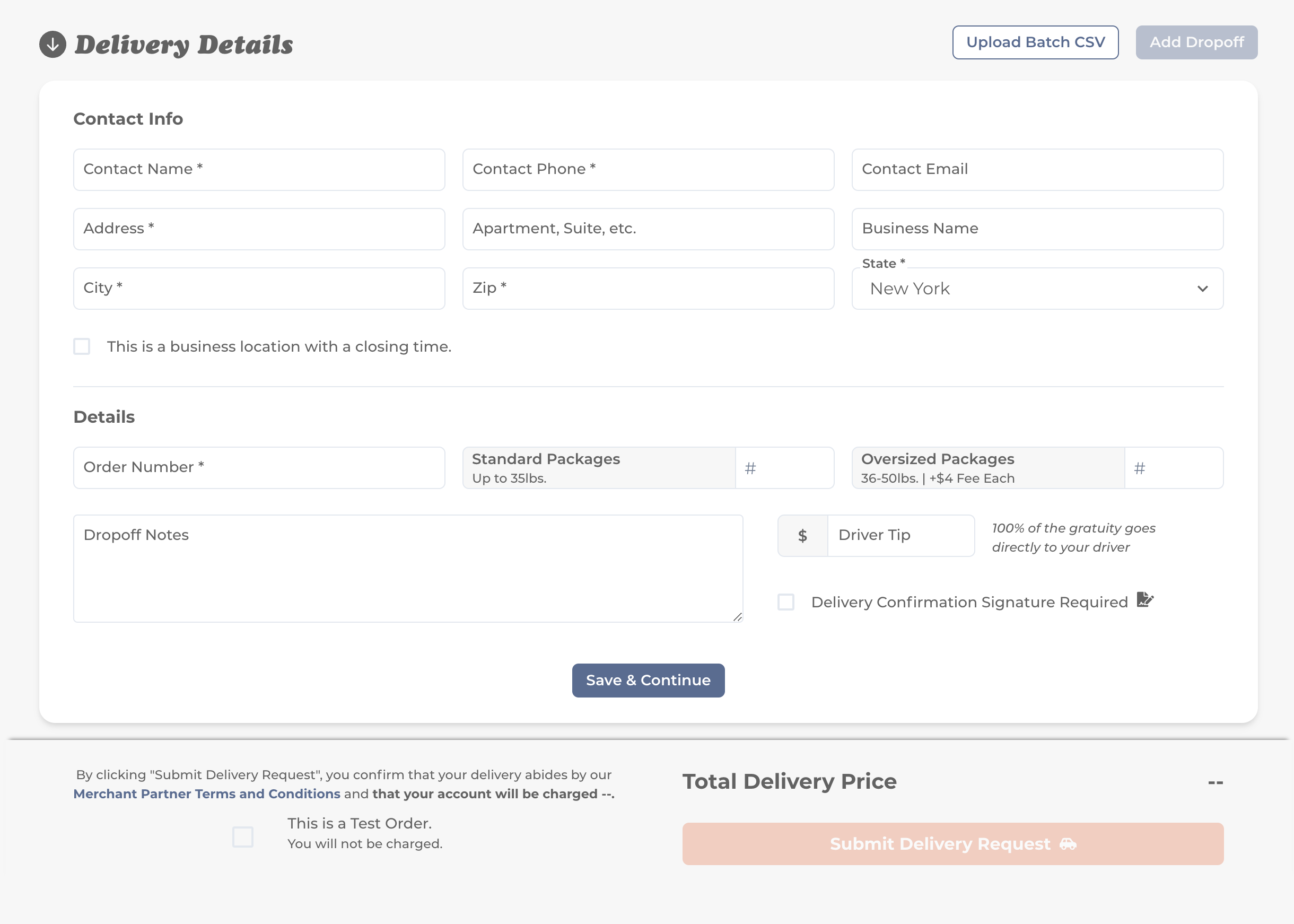 After you press Save & Continue you'll be able to submit a single delivery or you can select Add Dropoff to add more deliveries and create a Batch Delivery. With Batch Delivery, you no longer need to upload a CSV spreadsheet; you can build the batch right here by adding dropoffs. However, if you prefer the spreadsheet upload, you still have that option by clicking Upload Batch CSV.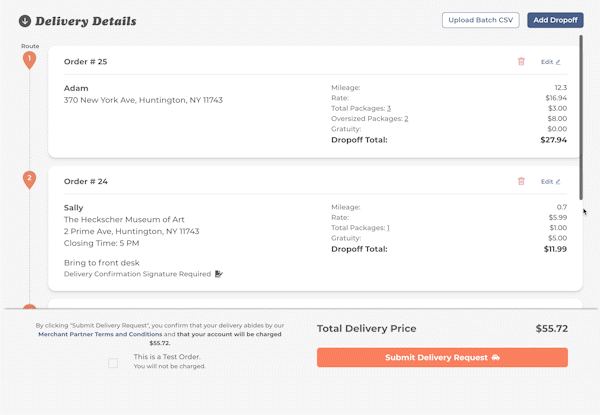 Uploading a batch with a CSV Spreadsheet:

Step 1: Navigate to Menu >> New Batch Delivery

Step 2: Download our Excel (windows) / Numbers (mac) template or copy the Google Doc.

Step 3: Delete sample data in file and enter your delivery information. Each field marked red must have a value in it on every single line or the batch will not upload (One delivery per line, max of 49, do not change column headers)

Step 4: Go to File >> Download >> Comma Separated Values (.csv) and the file will download to your computer.

Step 4: Upload your CSV file on the Batch Deliveries Page!